Praying For The Persecuted Church
My hope is that these prayer guides can help you and your family lift up those all over the world. This is a great way to give our kids a global perspective of the Church and the needs of believers all over the world. Each month I will post a new guide here for your family to use. 
We use these printable sheets to help my kids memorize God's word. Each verse has pictures to help kids be able to memorize the verses easier, while there are images in each verse you will NOT find any images of Christ included. 
I started to make these printable to help both my little kids and my struggling readers be able to remember Bible verses and Biblical truths. I hope they can help you in your home as well. 
Favorite Preschool/Kindergarten Resources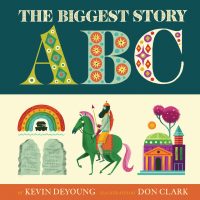 Favorite Bible Supplements
Learn More About These Resources Here
In this video you will find out more information on the resources below including brief flip throughs and page lay outs. I have also included additional videos at the bottom of this page that will help give you ideas of how to get into the word with your kids, how to memorize scripture with your kids, and a detailed flip through of the ESV student Bible. 
In this video you will learn tips that will help you with reading the Bible to your kids. You can also see a more detailed flip through of several of the children's Bibles above.
Here is a detailed flip through of our favorite student bible. You can discover all of the amazing features this Bible has to offer. 
Memorizing God's Word is so important for us to do as parents but at times it can be challenging to know how to start. In this video I share 10 ways you can start memorizing God's word with your kids. 
**FTC disclaimer: I may receive some products in exchange for my honest review. My opinions are my own and are not influenced by brand, person, or company. Please note that some links may be affiliate links, and I earn a commission from your purchase. These links share products at no extra cost to you.