This month we have a second prayer focus due to the turmoil that is happening currently in Israel. Please join us in praying for our fellow brothers and sisters in Christ.
If you want to learn more about how to pray for them and what is going on there you can see more information on the Instagram page @firmisrael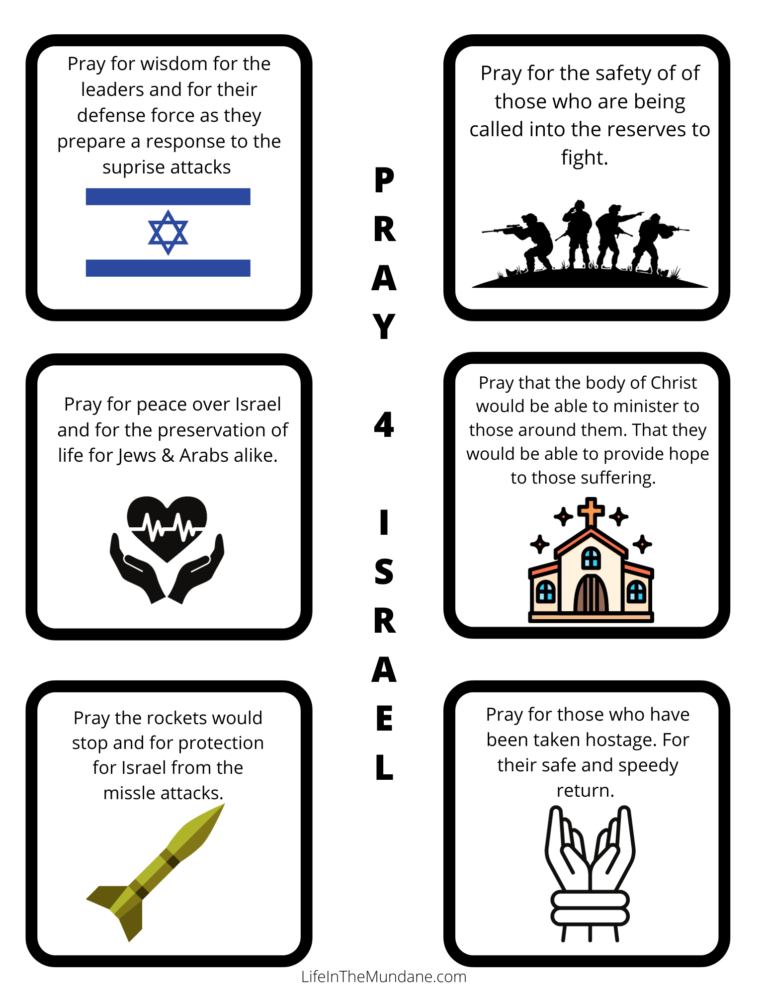 Note: I do my best to research the needs of each area we pray for as I seek to give the most update to date prayer requests but unfortunately not all of the sites stay current and some information may be out of date but I believe it is still helpful to pray for these areas and the needs listed. God knows what each need is.